Frequently Asked Questions
If you would like to become a patient at CCFHS, call one of our 4 clinical offices and speak to a receptionist to begin the registration process at:
CCFHS – 133 Pleasant Street, Berlin, NH 603-752-2040
CCFHS – 59 Page Hill Road, Berlin, NH 603-752-2900
CCFHS – 2 Broadway Avenue, Gorham, NH 603-466-2741
CCFHS – 6 First Street, Colebrook, NH 603-237-4262
We accept most major insurances, Medicare and Medicaid
Our providers can meet your medical needs throughout the course of your life from Pre-natal care, Pediatrics, Adult and Senior needs
For our uninsured and under-insured patients, we offer a sliding fee scale for payment of services to those who qualify
CCFHS has sites in 4 convenient locations: 133 Pleasant Street and 59 Page Hill Road, Berlin, NH, 2 Broadway Avenue, Gorham, NH, and 6 First Street, Colebrook, NH
Our providers are Board-Certified, highly qualified, and regionally recognized
In addition to medical care, CCFHS offers behavioral health, dental and oral health care, pharmacy services and other support services
CCFHS Forms Download Page
Here you will find forms that will be helpful to fill out before your first visit with us.
Medical Records Request Form
HIPPA Acknowledgement Form
Patient Demographic Information
Make an Appointment
To schedule an appointment with your provider, please call one of our locations listed below:
CCFHS – 133 Pleasant Street, Berlin
603-752-2040
CCFHS – 59 Page Hill, Berlin
603-752-2900
CCFHS – 2 Broadway Avenue, Gorham
603-466-2741
CCFHS – 6 First Street, Colebrook
603-237-4262
Coos County Family Dental, 73 Main Street, Berlin
603-752-2424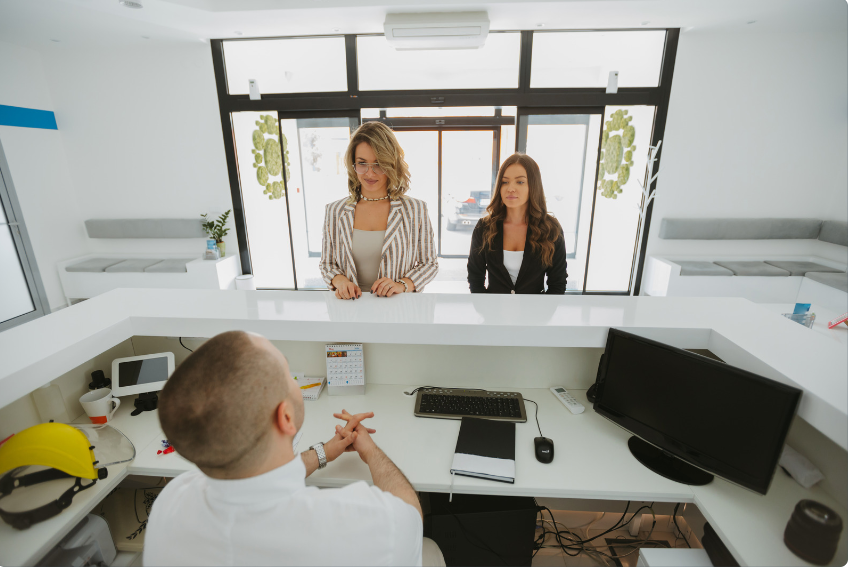 All of our sites are open Monday – Friday from 8 am to 5 pm.
Please check with our front office staff for our evening hours or you may call after hours and listen to our automated "hours of operation" message. We are open some days until 7:00 pm for your convenience. CCFHS offers Saturday and Sunday clinics from 8:00 AM – 3:30 PM.
Changing or Canceling Appointments
Please notify us immediately if you need to reschedule or cancel your appointment so we may accommodate other patients. We make every effort to contact you prior to your scheduled appointment to confirm the time and date.
Late for Appointments
Please be on time for your appointment. If you are more than 15 minutes late for your appointment, we will ask you to reschedule your appointment so we can provide adequate time for your health care needs, and so we may accommodate other on-time patients.
Get a Refill
To request a refill you can:
Access your patient portal – If you are not signed up, please ask a receptionist at one of our 3 locations. (Must be done in person)
Call one of our 3 locations direct prescription refill lines:
• Pleasant Street: 603-342-0220
• Page Hill: 603-342-0221
• Gorham: 603-342-0222
• Colebrook: 603-237-4262, option 1
Visit one of our Triage nurses at any of our 3 locations
Billing Questions
Please call (603) 342-0215
Do you accept Insurance?
We accept most commercial insurances and Medicaid. Please bring your insurance card, and be prepared to pay your copay (if applicable) at the time of each visit upon check-in.
What is the purpose of Medicare?
Please bring your Medicare card with you. After Medicare and secondary payers have applied payment to your claim, you will be billed for the remainder of the balance. The sliding fee scale will then be applied to this balance.
How to use Health Insurance Marketplace?
You can submit an application on healthcare.gov or call 1-800-318-2596 to see if you might qualify for financial assistance.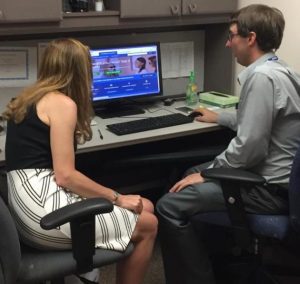 What is Sliding Fee Scale Financial Assistance Program?
At CCFHS, we offer a Sliding Fee Program to all our clients. The Sliding Fee Program assists patients in receiving discounts on services offered at our facility. Once the application process has been completed, the Sliding Fee will be applicable on the following:
Office visits and procedures
Co-insurance balances after insurance has processed claim
Deductible balances after insurance has processed claim
Supplies
Level E (20% discount) will only be applicable to Family Planning Services.
However, the Sliding Fee Discount does not apply to Orthotics, Co-Pay balances, DOT Physicals, Employment Physicals, or School Physicals
To see if you qualify for the program you must:
Gather all your household financial income
Complete and Return Application by one of the methods listed below

Mail to
Coos County Family Health Services
Attn: Billing Department
133 Pleasant Street Berlin, NH 03570
Drop off application at any of our locations
2 Broadway Avenue Gorham, NH 03581
133 Pleasant Street Berlin, NH 03570
59 Page Hill Berlin, NH 03570
6 First Street Colebrook, NH 03576
Schedule an appointment with our billing department.
What if I don't have insurance?
For those without insurance who are not income eligible for financial assistance, payment for services is expected at the time of each visit. Please be sure to bring cash, check or a credit card with you.
What are accepted Forms of Payment?
We accept cash, checks, debit and credit cards (Visa, Mastercard and Discover) for payment of services.
Get a Flu Shot
Who should get influenza vaccine?
All people 6 months of age and older should get a flu vaccine. Vaccination is especially important for people at higher risk of severe influenza and their close contacts, including healthcare personnel and close contacts of children younger than 6 months. Get the vaccine as soon as it is available. This should provide protection if the flu season comes early. Influenza(Flu) is a contagious disease. It is caused by the influenza virus, which can be spread by coughing, sneezing or nasal secretions. By getting the flu vaccine you can protect yourself from influenza and may also avoid spreading influenza to others. Adults and older children need one dose of influenza vaccine each year but some children younger than 9 yrs of age need two doses to be protected. Ask your provider. Influenza vaccine may be given at the same time as other vaccines, including pneumococcal vaccine.
Please call one of our 4 clinical offices to schedule your flu shot:
CCFHS – 133 Pleasant Street, Berlin, NH 603-752-2040
CCFHS – 59 Page Hill Road, Berlin, NH 603-752-2900
CCFHS – 2 Broadway Avenue, Gorham, NH 603-466-2741
CCFHS – 6 First Street, Colebrook, NH 6036-237-4262